This truly memorable place pens a new chapter in the story of Byron Bay.
The design by award-winning Richards & Spence forms a new sculptural landmark in the centre of this iconic beachside town. Anchored by a richly landscaped central courtyard, The Bonobo's curated retail, wellness and hospitality offerings are open to one and all. Yet the luxurious Hotel·Apartments and magnificent rooftop pool, are a very private world.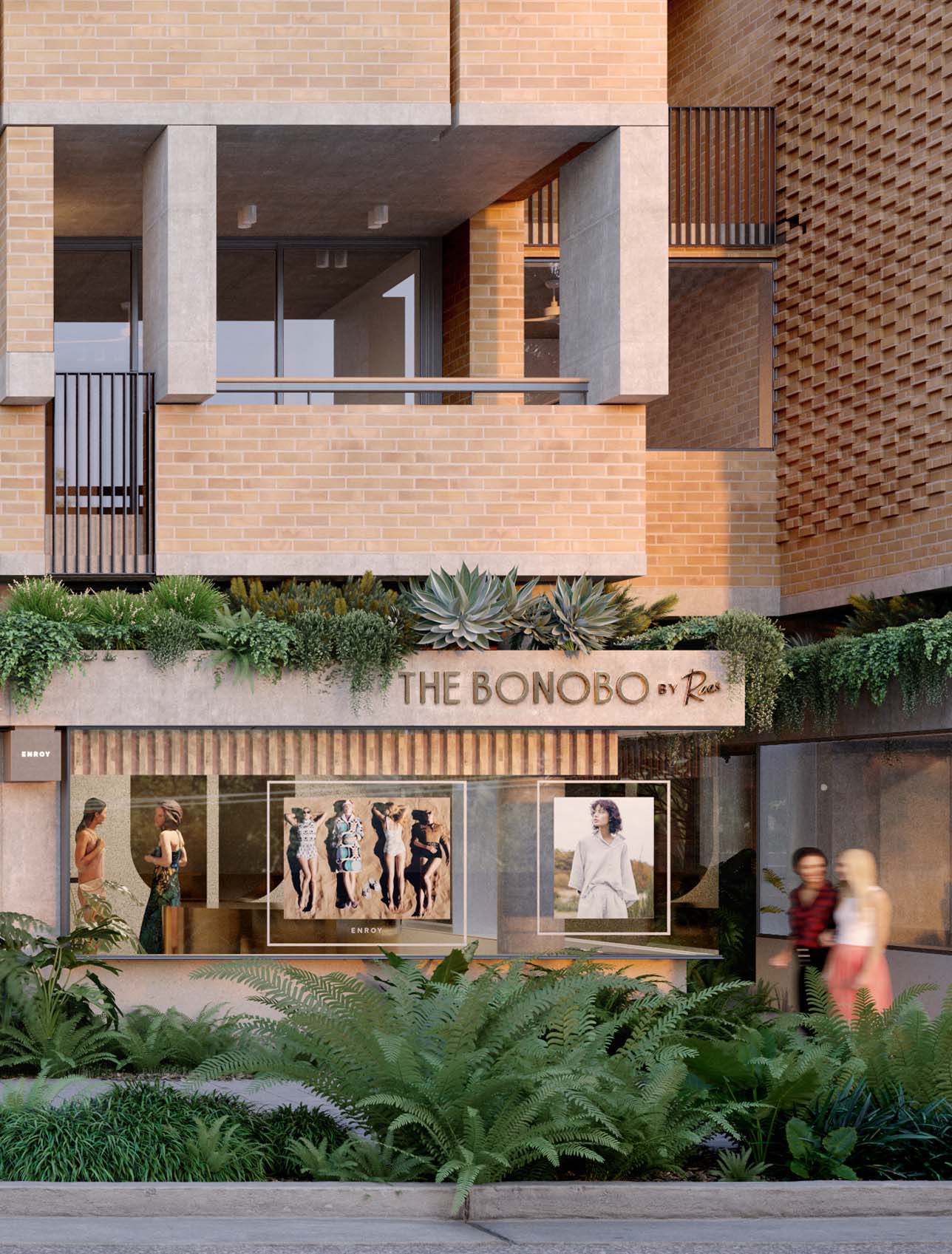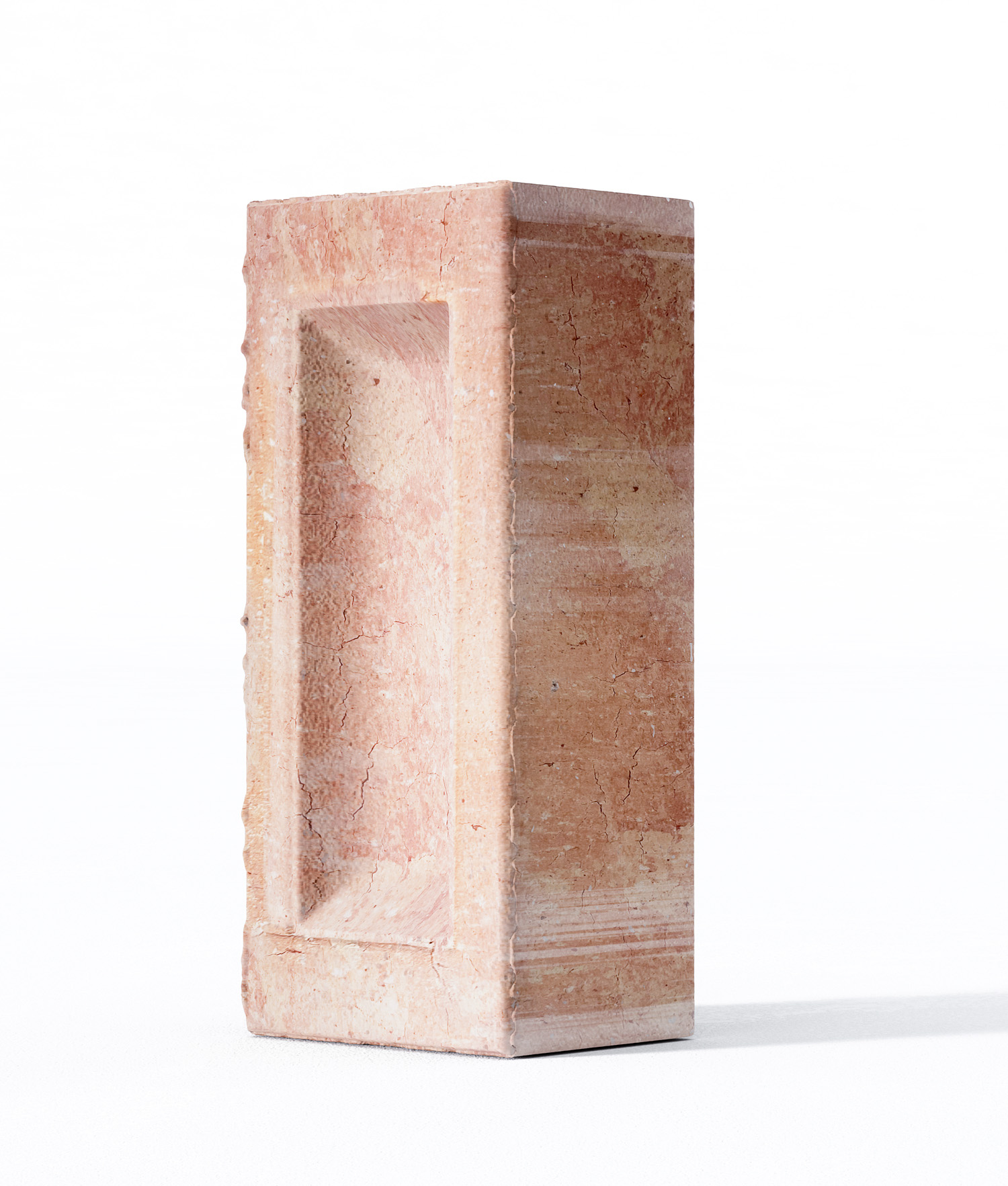 Strong design motifs are detail inspired and irresistibly cool.
Inspired by Byron Bay's historic buildings, The Bonobo's modernist brick expression is a contemporary ode to the urban fabric. It has been designed with all five senses in mind – the shape of a space, the colour of a wall, the light from a window, the liquid touch of the pool. Cool, authentic and timeless, it is truly Byron born.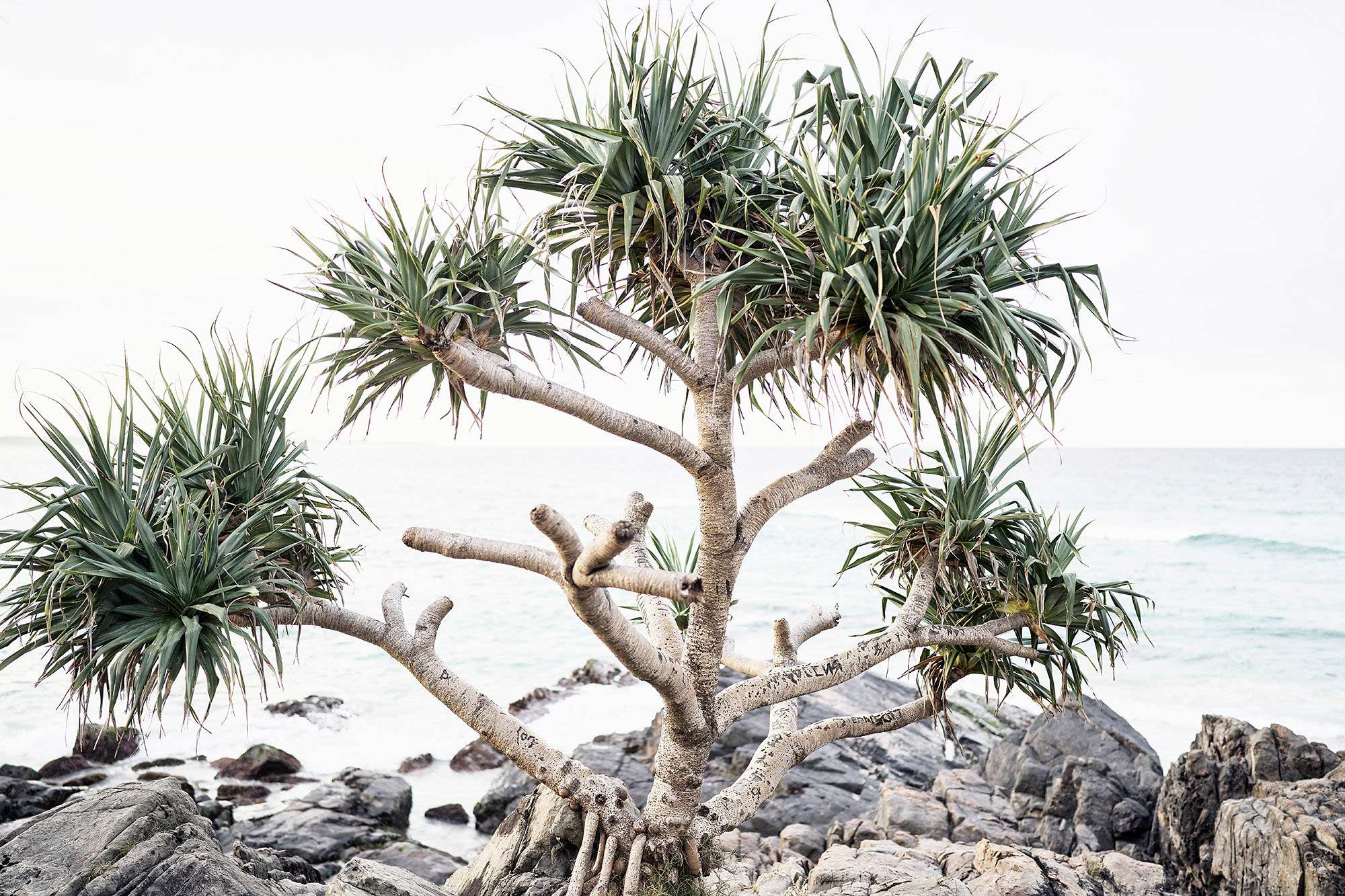 A place that's green at heart and touched by nature.
The beauty of the garden is embraced and celebrated in The Bonobo's cool green moods. The landscapes hold a mirror to Byron Bay's sprawling hinterland and the bounty of its coast. Greenery is everywhere – reaching upwards from the central courtyard garden, trailing from balconies, potted around the retail stores, and embracing the rooftop pool.
close
Privacy Policy
Introduction – purpose of this Privacy Policy

AIDOP NO 5 PTY LTD (ACN 646 787 368) as trustee for AIDOP NO 5 UNIT TRUST (ABN 85 613 932 881) and AIDOP NO 6 PTY LTD (ACN 647 295 510) as trustee for AIDOP NO 6 UNIT TRUST (ABN 29 125 237 441) (we, us or our) are committed to protecting the privacy of your personal information in accordance with the Privacy Act 1988 (Cth) including the Australian Privacy Principles, and the New Zealand Privacy Act 2020 (together, the Privacy Laws).

This Privacy Policy is intended to provide a general overview of how we handle your personal information. "Personal information" is essentially information or an opinion about an identified or reasonably identifiable individual. By providing your personal information to us you consent to us handling your personal information in accordance with this Privacy Policy.

This Privacy Policy is intended to cover personal information which is collected by us via this website. Other policies may apply instead of or in addition to this Privacy Policy in certain circumstances.

If you have any queries about our handling of your personal information, please contact us for further information using the details below.

Collection of personal information – what we collect

We will only collect information that is necessary for our business functions. Personal information we may collect about you includes:

• first name and last name, phone number, email address, postcode, and any other personal information you provide us on the enquiry form;

• where you follow us on Instagram, your personal Instagram photo and any other personal information you provide us if you comment or message us via your Instagram account; and

• any other information we receive from third parties (eg real estate agents).

We do not generally collect "sensitive information" about you via this website. Sensitive information includes your race, ethnic origin, political opinions and associations, religious or philosophical beliefs, trade union memberships or details of health or disability.

If we do collect sensitive information from you, we will only do so with your consent and if the information is reasonably necessary for one of our functions or activities. We will assume you have consented to us collecting, using and disclosing (in accordance with this Privacy Policy) all information that you provide to us, including any sensitive information, unless you tell us otherwise at the time of collection.

How we may collect your personal information

We may collect personal information about you directly through this website:

• via the "Enquire Now" tab on this website, where you submit personal information as part of an online enquiry form. This allows you to register your interest in properties at The Bonobo by Raes;

• if you email us at the email address indicated at the bottom of this page; or

• if you comment or message us via your Instagram account, which links to this website.

We may also collect/receive personal information about you from third parties, such as:

• if you call our selling agent at the number listed on this website;

• real estate agents, our appointed selling agent and conjunction selling agents;

• the hotel operator for The Bonobo by Raes;

• real estate websites such as realestate.com.au and domain.com.au;

• actual or potential providers of debt or equity finance;

• advisory and investment committees; or

• any joint venture partner.

Where you provide us with any personal information relating to a third party, we receive that information on the understanding that we have the relevant individual's consent for us to collect and handle their personal information in accordance with this Privacy Policy.

Why we collect your personal information and how we use it

We will generally only use your personal information for the purpose for which we collected it, or for related purposes we consider would be within your reasonable expectations. Generally, we may use your personal information for purposes that include:

• to provide you with information regarding apartments for sale at The Bonobo by Raes, to provide any other information that you request and to respond to other enquiries;

• to share your information with:

• our selling agents so they may assist us with the marketing and sales of our properties, including The Bonobo by Raes; and

• our property managers and other agents so they may provide us with services in connection with The Bonobo by Raes and our other properties and developments;

• to provide you with advertising and further information regarding The Bonobo by Raes once it is operational;

• to send you information and advertising regarding our other existing and future properties, hotels, developments and projects;

• to provide other products or services to you;

• to manage any complaints or to otherwise achieve the purpose for which you have contacted us;

• to provide you with updates on any special programs or offers you might find of interest, or with news, events or new products or services;

• improving our services;

• for marketing research and other marketing purposes; and

• for our general business operations (for example, maintenance of our business records, compliance with our legal and insurance obligations and statistical purposes).

By providing us with your personal information, you consent to us using your personal information for these purposes.

Where we propose to use or disclose your information for a purpose other than as outlined above, we will seek your permission (unless we are required or permitted by law to do so without seeking consent).

If you fail to provide personal information requested by us, or if the personal information you supply is incorrect or incomplete, there may be a range of consequences, for example we may be unable to provide you with our services.

Disclosure of your personal information

We will generally only disclose your personal information to third parties for the purpose for which we collected it – ie for those purposes listed above. We may also use it for related purposes we consider would be within your reasonable expectations.

The third parties we may disclose your personal information to include:

• certain contracted third party suppliers that provide services to us - for example, cloud data storage providers such as Microsoft, invoice processing providers such as Lightyear, and other service providers. We ensure such organisations are contractually required to ensure that information we disclose is used only for the limited purposes for which we provide it;

• lawyers, advisors, sales agents, property managers, and other consultants and agents who assist us with our property development, marketing and sales activities, and for the management of our properties;

• actual or potential providers of debt or equity finance;

• advisory and investment committees; and

• any joint venture partner.

We also may share your information in response to subpoenas, court orders, or other legal process or as otherwise required by law (including to law enforcement and national security agencies, and other government and regulatory authorities).

Disclosure of information overseas

In some cases, the organisations to whom we may disclose your personal information may be based outside Australia. For example, we may disclose your personal information to contracted third party suppliers that provide services to us – for example, cloud data storage providers such as Microsoft or invoice processing service providers such as Lightyear, whose servers may be located in various countries around the world.

Storage and security of your personal information

We may hold your personal information in hard copy and electronic formats. This may include storage:

• on servers belonging to third party cloud data storage providers; and

• within the Instagram app.

We take reasonable steps to securely store your personal information to ensure it is protected from unauthorised use, access, modification and disclosure, and from other types of misuse, interference and loss. We will take reasonable steps to destroy or permanently de-identify your personal information when we no longer require it for any purpose for which it was collected. We may retain your personal information for as long as necessary to comply with any applicable law, for insurance and corporate governance purposes, for the prevention of fraud and to resolve disputes. Your personal information may also be retained in our information technology system back-up records.

If you provide any personal information to us via our online form or via email, the privacy, security and integrity of this information cannot be guaranteed during its transmission unless we have indicated beforehand that a particular transaction or transmission of information will be protected (for example, by encryption).

Access and correction of your personal information

Please notify us if your personal details change so that we may keep our records current.

You may lodge a request to access your personal information or to correct personal information that we hold about you if you believe it is inaccurate, incomplete, out-of-date, irrelevant or misleading, in which case please contact us using the contact details below.

Generally, we will provide you with that access, except in limited circumstances where the law permits us to deny access. In those circumstances, we will provide you with written responses for refusal (unless it is unreasonable to do so).

Any such requests must be made in writing to us. We will respond to the request for access within a reasonable period and we will give access to the information in the manner requested if it is reasonable and practicable to do so. We may require you to comply with certain procedures before we allow access to or amendment of your personal information in order to ensure the integrity and security of information that we hold (ie, providing a form of identification).

Data breach

If a data breach or suspected data breach occurs, we will undertake a prompt investigation, which will include an assessment of whether the incident is likely to result in serious harm to any individuals. In such a situation we will comply with the requirements of the Privacy Laws which may require notification to the privacy regulator and affected individuals.

Please contact us if you have reason to believe or suspect that a data breach may have occurred, so that we can investigate and, if necessary, undertake appropriate containment, risk mitigation and notification activities as required.

Complaints

If you have a complaint about the way in which we handle your personal information, or you believe that a breach of your privacy has occurred, please contact us using the details below.

Your complaint will be considered and dealt with by our nominated representative, who may escalate the complaint internally within our organisation if the matter is serious or if necessary to resolve it.

Please allow us a reasonable time to respond to your complaint. If you are not satisfied with our resolution, you may make a complaint to the OAIC whose contact details can be found at: http://www.oaic.gov.au/.

Changes to our Privacy Policy

We may, from time to time, amend, modify or replace this Privacy Policy. You may obtain a copy of the current version of this Privacy Policy by contacting us. You should review our Privacy Policy each time you provide us with personal information.

Contact us

If you would like further information about the way we manage your personal information or if you have a complaint, please contact our Privacy Officer at privacy@podia.com.au.